NextGen HRMS
---
TalentPro focuses on its growth perspective of their business. TalentPro is redeveloping from Greenfield all existing HRMS and Payroll modules called as NextGen HRMS using Golang, Mongo DB with Docker Container Orchestration. This will Automate and simplify all existing HRMS and Payroll operations with our easy-to-use software.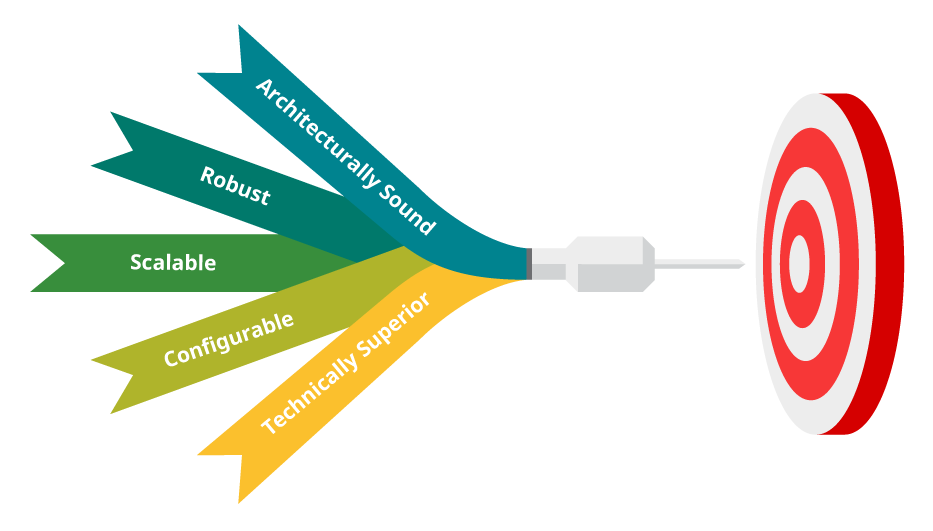 Key Product Goals
NextGen Product will greatly benefit TalentPro by enhancing current functionalities for HRMS and Payroll to design an inclusive product suite for its customers. NextGen will leverage existing features and functionalities in addition to improved and near-futuristic capabilities. The product will have distinct advantages over competing products in the market and will help TalentPro expand its market presence globally. NextGen will provide the existing customer base with faultless user experience.
The goal is to provide something architecturally sound, robust, scalable, configurable, and technically superior, which will work on SaaS-based subscription models.
The Customer
NextGen is for both existing and new customers across various geographies with both Software-as-a-Service (SAAS) and Outsourced Offerings.
The customer bases:
Small, medium, and large enterprises that were looking to manage HR and Payroll functions for employees and clients seamlessly. This is done via a single application interface, integrated to other core and enabler systems within the organization.
Need
Current and future TalentPro customers need the freedom to manage all their business processes. From onboarding to career management (i.e., HR and finance services), employee exits and governance, and management of these functions by accessing a single self-service portal. A portal, accessible universally via the web, regardless of where the customer and their employees access the portal.
This will result in:
More satisfying user experience for the customers and the employees
Major improvements in operational efficiencies
Significant reduction in operational costs and critical support from the IT organization for business expansion globally
Advantages of NextGen
---
TalentPro's NextGen HRMS' is trouble-free, and the scope is vast. Customizable and easy to use; they deliver information you need to keep your employees happy and harness their productivity. Some of their advantages include:
Golang
---
Many may be wondering: What is Golang or go programming language?
Here's a brief introduction about Golang
Golang or go programming language is an open-source programming language. Google sponsors it, and its creators are Robert Griesemer, Rob Pike, and Ken Thompson.
Golang is easy to build, simple, reliable, and efficient software. Unlike the classic C programming language, it provides some exclusive features such as garbage collection, type safety, dynamic-typing capability, and many others.
A few burning questions remain. Why Golang? What are the pros or advantages of Golang? What would make someone go for Golang?
Golang's simplicity and the features listed below are its crucial USP
Features and Advantages of Golang:
The Compiler Go's compiler is blindingly fast. Large Go programs can be compiled in a matter of seconds owing to the ease of the language.
Concurrency: Concurrency refers to the ability where a language makes simultaneous progress on a task or tasks.
Go offers this feature and makes it extremely easy to implement a concurrent system for your organization. Codes in Go are inexpensive, light threads that can process more than one task at the same time.
Simplicity and Consistency: Go is a simple language with an uncluttered design. The standard library (a repository that contains key constructs for the language) is robust and even boasts of a web server. The packages for the language are also far more consistent.
Portable: Go is an independent platform, capable of working on multiple OS or devices. It can be compiled and can run practically any server.
No Classes, No Inheritance: Traditional object-oriented languages worked on the unwieldy, cumbersome aspect of inheritance. Go language, thankfully, eliminates that issue. Go does not have classes or the aspect of heritage. The replacements, called structs, are easier to work with. In many cases, the explicit declaration while implementing is unnecessary. The methods declared in the interface being implemented will suffice.
Another critical aspect of TalentPro's NextGen HRMs is the usage of MongoDB. What is MongoDB?
Introduction about MongoDB
MongoDB is an open-source database management system (DBMS) that works cross-platform and provides high levels of performance and scalability and is easily accessible.
Features and Advantages of MongoDB:
MongoDB has a myriad range of features that are also its most significant selling points. Some of the advantages of MongoDB are as follows:
MongoDB does not use schemas (codes for the return of more relevant searches to users). It holds a collection of documents, and the size of each material can vary.
There are no complex joins. MongoDB does not have certain aspects of a traditional SQL Database Management System.
There is clarity in the structure of a single object.
MongoDB's ability to scale makes it far more practical and useful
Conversion or mapping of application objects to database objects not needed
MongoDB's data is stored in the form of JSON style documents making it far more accessible and compact.
MongoDB's support of dynamic queries on documents using a document-based query language that's nearly as powerful as SQL, without the need for excessive expertise or processing.
Container Orchestration
The last component critical to the effectiveness of NextGen HRMS is the Docker Container Orchestration. Here's a brief introduction to Docker Container Orchestration.
Container orchestration refers to the process of managing or scheduling the work of individual containers (abstract data types) for applications based on microservices (smaller tasks or components in code) within multiple clusters.
Container orchestration is focused on managing the life cycle of containers as well as their dynamic environments.
The widely deployed container orchestration platforms are based on a Docker Machine, a clustering, and scheduling tool for containers.
Features and Advantages of Container Orchestration:
Container Orchestration enables the automation of services essential to the system, such as:
Configuration, scheduling, provisioning, and deployment of containers.
Availability of containers.
The configuration of the applications in terms of the containers that they run in.
The scaling of containers. This is done to balance the workload of the application across various infrastructures equally.
Container resource allocation, allotting the ideal amount to resource to each container.
The orchestration also allows for series such as load balancing, traffic routing, and service discovery of containers.
Health monitoring of containers can also be monitored via container orchestration.
Securing the interactions between containers.