COMPLIANCE CALENDAR FOR AUGUST, 2019
Professional Tax - States - Remittances
| Due Date | States | Existing Rules | Mode |
| --- | --- | --- | --- |
| 10th August '19 | Andhra Pradesh, Telangana | State-wise regulations | Online |
| 10th August '19 | Madhya Pradesh | State-wise regulations | By Challan |
| 15th August '19 | Gujarat | Gujarat PT regulations | By Challan |
| 20th August '19 | Karnataka | Karnataka PT regulations | By Challan & online |
| 21st August '19 | West Bengal | West Bengal PT regulations | Online |
| 28th August '19 | Assam & Odisha | State-wise regulations | Online |
| 28th August '19 | Maharashtra | Maharashtra PT regulations | Online |
PF Central
15th August '19
Remittance of Contribution
Epf & MP Act, 1952
Online
15th August '19
Monthly Returns For Reporting Details Of International Workers (Statement IW-1)
Epf & MP Act, 1952
Online
25th August '19
Monthly Returns-For Exempted Employer Under EDLI Scheme (FORM 7(IF))
Epf & MP Act, 1952
Manual
ESI Central
15th August '19
Remittance of Contribution
ESIC Act, 1948
Online
TDS
07th August '19
TDS Payment
Income Tax Act, 1961
Online
Worker Welfare Fund Remittances
05th August '19
Kerala (Worker Welfare Fund Act)
Kerala State Worker Welfare Fund
By Challan
Code of Wages 2019 (Act No.29 of 2019), dated 8th August 2019 [Issued by Ministry of Law and Justice]
The President of India has approved the Wage Code on 8.8.19 Through another notification the date of implementation will be declared soon.

It's a matter of relief to note that the Cent. Govt. discarded the recommendation of Standing Committee to enhance the penalty to Rs 10 lakhs.

Now it's enhanced from Rs 500 to Rs 50000/-.

But the new provision empowering the employees and unions to prosecute employers may pose a threat.

Code brings Domestic and Agriculture workers in its ambit.

Code prohibits gender discrimination even in recruitment and conditions of employment.

Schedule Employments' abolished- Code applies practically to all establishments.

Minimum Wage to be revised every 5 years, besides periodical revision of DA/VDA.

Central Govt. shall fix floor wage for different geographical areas, and no State Government can fix the minimum wage below the floor wage.

No deduction from the wages except those authorized under the Code.

Wages to be paid on expiry of 7th day of the month, irrespective of wage period other than the calendar month.

Wages to be paid in current coin or currency notes. But compulsorily through cheque or bank transfer in certain establishments to be notified.

Payment of Bonus through Bank transfer only.

Inspector becomes Inspector-cum-Facilitator, obligated to give advice to employers & workers relating to compliance.

Time limit for the preservation of records done away with.

Scope of the term 'employee' now takes in its ambit the persons engaged in supervisory, managerial & administrative work.

No Employer shall pay to any Employee wages less than the minimum rates of wages notified under the Code.

"Wages" [Sec. 2(y)]: HRA and Conveyance allowance specifically excluded from the wage definition besides a few more components. But the adding back of allowances exceeding

50% as wages would hurt business badly, as the bonus would be calculated on the increased wages. Thus, there is a need to have a relook in Compensation.
Packages (wage structures) in light of the above changes.

Criminal Compliant - This Code empowers employee and trade unions to file criminal complaints directly against the employer which the old laws did not provide. Only the offences for which there is no punishment with imprisonment may be compounded. The compounding money shall be a sum of fifty percent of the maximum fine.
Punjab Government Permitted Shops & Commercials to Remain Open 365 Days a Year Till May 2020
Vide Notification No.21/08/2017-4Labour/1524553
As per the notification, Punjab Establishments permitted to remain open 365 days a year till May 2020.
The Employees State Insurance (Central) Amendment Draft Rules, 2019
The Draft Amendment proposes to increase the wage threshold for exemption for payment of employee's contribution under Rule 52. As per the Principal Rule the average daily wage threshold is ₹137/-. The Draft Amendment proposes to the increase the same to ₹176/-.
Applicability Of Industrial Employment (Standing Order) Act, 1946 On Shops And Commercial Establishment And Contractors Engaged By An Establishment In Haryana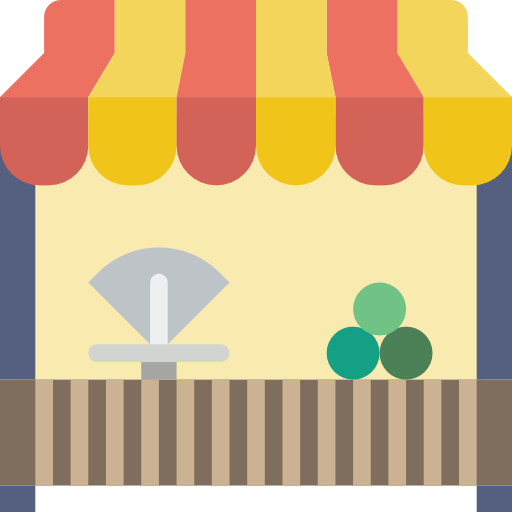 Applicability of Industrial Employment (standing orders) Act, 1946 on various establishments covered under the Haryana shops & commercial Establishments Act and the Contractor engaged by any establishment including Building and other Construction sites.
Bihar Professional Tax Rules Amendment, 2011
Vide notification No S.O 323
As per the Bihar Professional Tax Act, 2011, individuals involved in a business or occupations are levied Profession Tax of Rs.2500 (as the maximum) and Rs.1000 per annum (as the minimum).
Haryana Maternity Benefit Amendment Draft Rules, 2019
As per the act, women employees in Haryana may soon be able to take care of their children (under 6years) while at work. The act notifies that, creche facility is mandatory for every establishment that has 50 or more employees.
Kerala CPI Index 2019
Consumer Price Index (CPI) numbers for Agricultural Labourers and Industrial Workers for May 2019
Online Registration for Principal Employer under the Contract Labour (Regulation and Abolition) Act, 1970 in Madhya Pradesh
Vide notification no 598/1233/17/B-16
The Contract Labour (Regulation and Abolition) Act, 1970 act presented an online procedure for principal employer registration. The principal employer employing twenty or more contract workers on any day in a year shall register online under this Act.
The Maharashtra Minimum Wages Notification
Vide Notification No.MWA-1015/418/CR-140/LAB-7
Government of Maharashtra has announced revised basic rates of wage effective from 24th July 2019 for shops and establishment in the state. This notification revises the current basic rates and a new dearness allowance.
The West Bengal Minimum Wages Notification 1st July 2019
Minimum Rates of Wages in Scheduled Employments in West Bengal as on July-2019.
The Goa Minimum Wages Notification 1st April 2019
The Minimum wages in Goa (VDA) has been revised with effect from 01st April 2019
The Puducherry Minimum Wages Notification 1st January 2019(1)
Minimum Wages released for the Union Territory of Puducherry effective 1st January 2019.
Important Judgements – August 2019
Sit-in protests inside the factory premises, beyond working hours, are a criminal offence. Mad. HC 869

No relief is to be given by Labour Court to a worker when misappropriation is proved in a proper enquiry. Mad. HC 862

An insured employee can claim accident compensation only under ESI Act. Bom. HC 828

A person can be tried for an offence under the Factories Act and also Indian Penal Code. Chhat. HC 848

An appeal under Gratuity Act has to be filed within 60 days, and condonation of delay can't be beyond 60 days. Mad. HC 868

Police help is to be provided to the employer if the employee's fails to leave the factory premises. Mad. HC 869
EMPLOYEES' PROVIDENT FUNDS & MP ACT
Company is an employer, not its directors for default of PF dues. Ker. HC 905

Criminal offence against a Company is to be decided by Trial Court. Cal. HC 906

Indian Penal code does not contain any vicarious liability on Managing Director or the directors when accused is Company. Cal. HC 906

Word 'month' is not used in the Employees' Pension Scheme. Bom. HC 931

Employer can take action against its banker for the delay to deposit PF dues. Mad. HC 912

Employees are entitled to an enhanced pension of their contributions with reference to actual salary. Mad. HC 936

For challenging order passed by the EPF Authority under section 7-A the aggrieved party can file an appeal. P&H HC 913
Minimum Wages Notifications
State
Class
ZONE I (INR)
ZONE II (INR)
ZONE III (INR)
With Effect From
Kerala
Highly Skilled
12130.00
01-May-19
Skilled
11710.00
01-May-19
Semi Skilled
11500.00
01-May-19
Unskilled
11290.00
01-May-19
Maharashtra
Skilled
12022.00
11426.00
10830.00
24-Jul-19
Semi Skilled
11246.00
10650.00
10054.00
24-Jul-19
Unskilled
10411.00
9815.00
9218.00
24-Jul-19
West Bengal
Highly Skilled
10884.00
9551.00
01-Jul-19
Skilled
9895.00
8681.00
01-Jul-19
Semi Skilled
8996.00
7891.00
01-Jul-19
Unskilled
8177.00
7176.00
01-Jul-19
Puducherry
Highly Skilled
8071.00
01-Jan-19
Skilled
7753.00
01-Jan-19
Semi Skilled
7595.00
01-Jan-19
Unskilled
6879.00
01-Jan-19
Andaman & Nicobar Islands
Highly Skilled
17186.00
01-Jul-19
Skilled
15678.00
01-Jul-19
Semi Skilled
13468.00
01-Jul-19
Un-skilled
11986.00
01-Jul-19