COMPLIANCE CALENDAR FOR JUNE, 2019
Professional Tax - States - Remittances
| Due Date | States | Existing Rules | Mode |
| --- | --- | --- | --- |
| 10th June '19 | Andhra Pradesh, Telangana | State-wise regulations | Online |
| 10th June '19 | Madhya Pradesh | State-wise regulations | By Challan |
| 15th June '19 | Gujarat | Gujarat PT regulations | By Challan |
| 20th June '19 | Karnataka | Karnataka PT regulations | By Challan & online |
| 21st June '19 | West Bengal | West Bengal PT regulations | Online |
| 28th June '19 | Assam & Odisha | State-wise regulations | Online |
| 28th June '19 | Maharashtra | Maharashtra PT regulations | Online |
PF Central
15th June '19
Remittance of Contribution
Epf & MP Act, 1952
Online
ESI Central
15th June '19
Remittance of Contribution
ESIC Act, 1948
Online
TDS
07th June '19
TDS Payment
Income Tax Act, 1961
Online
Worker Welfare Fund Remittances
05th June '19
Kerala (Worker Welfare Fund Act)
Kerala State Worker Welfare Fund
By Challan
TDS on EPF Withdrawal
"The Finance Act, 2016 has amended section 192A of Income Tax Act, 1961 to raise the threshold limit of PF withdrawal from Rs 30,000 to Rs 50,000 for Tax Deducted at Source (TDS)," the notification stated.
No tax would be deducted at source for PF withdrawals of up to Rs 50,000 from June 1.
Income Tax Filing of Form 24Q Extends
The due date for filing TDS statement by employers to the Income Tax department in Form 24Q for the financial year 2018-19 has been extended by a month till June 30, 2019.
The Gujarat Shop & Establishment Act 2019
As per the act, shops in municipal corporation jurisdiction may remain open for business for 24 hours, while those in municipalities may remain open till 2 am. In rural areas, retail establishments may remain open till 11 pm.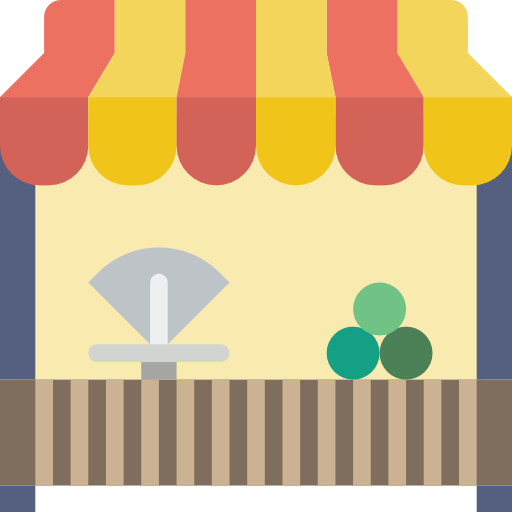 The Punjab Labour Welfare Fund - Haryana Amendment Act, 2019
As per the amendment, each employee shall contribute to the Fund every month an amount equal to 0.2% of his salary or wages or any remuneration subject to a limit of Rs25 and each employer shall contribute to the Fund every month, twice the amount provided by such employee.
UAN Allotment for Existing Members
Allotment of UAN facility in respect of existing members i.e., who have left service before allotment of UAN. (June 2014)
The Kerala Minimum Wages Notification (March 2019)
Notification No.P3.PdI.1/2019/DES
As per the notification, Labour and Skills (E) Department, Kerala has revised the variable DA for employment in Shops and Commercial Establishment and employment in Computer Software Sector. Also, the CPI Numbers applicable to employees under the Minimum Wages Act (Central Act XI of 1948) for the month of March 2019 are as ascertained by the Director General of Economics & Statistics under clause (C) of Section 2 of the Act
The CPI Index
Employee's State Insurance Corporation Notification
No.N-12/13/1/2016-P&D
Under Employees' State Insurance (General) Regulations, 1950, new Regulations 96C, Referral for super specialty treatment to tie-up hospitals and expenditure to be incurred by employees' state Insurance Corporation directly.
Delhi High Court Judgement on EPS 95 Pension
Employees of the exempted firms will be entitled to higher monthly pension. The High Court of Delhi on the 22nd of May has delivered a judgment that is in favor of the employees of the exempted organization governed by the EPFO.
ESI Act - Displaying the Name of Defaulter Employers under the ESIC
Displaying the name of defaulter employers under the ESIC act in ESIC website. List of defaulters for more than four years available is going to be published in ESIC Portal. (www.esic.nic.in).
ESIC Hospitals are now Open to General Public
The union government decided to open up hundreds of hospitals running under the Employees State Insurance Corporation (ESIC) to the general public and offer subsidized medicine and provide facilities to patients at a nominal cost.
Punjab Minimum Wages Act
As per the notification, here is the DA revision under Punjab minimum wages act.
Assam Minimum Wages Act
As per the notification, here is the DA revision under Assam minimum wages act.
Relaxation in Due Date of Payment of ESI Contribution in Odisha region
No. SS-II-SC-04 / 2014 / 2830 / LEST
As per the notification it is informed to the Principal Secretary, Labour and ESI Department in Odisha to extend the date of ESI, EPF contribution for 14 districts.
Kerala Flood Cess from June 1
Kerala Goods and Services Tax Department introduce Kerala Flood Cess which shall come into force with effect from the 1st day of June, 2019, would apply to supplies of goods and services between states to provide relief and rehabilitation to those affected by floods.
Important Judgement – June 2019
Minimum wages can be segregated in allowances. Supreme Court 591

If prescribed hours of work are reduced to 7-1/2 hours a day, no claim for overtime payment is permissible for working up to 8 hours. Mad. HC 621

Habitual absence and disobedience will justify dismissal from service. P&H HC 616

Abandonment to be proved by attendance records and efforts by the employer for calling workman to resume duty. P&H HC 617

Automatic promotion of an unskilled to a semi-skilled worker is to be rejected. Supreme Court 591

A complaint about changing department is not to be treated as a complaint of sexual harassment. Karn. HC 615

Minimum bonus is payable even on losses after 6 years. J&K HC 622

Non-supply of the copy of complaint of sexual harassment not fatal if the accused has admitted guilt. Karn. HC 609

Trainees cannot be included in fixation of minimum wages. Supreme Court 591

Adverse inference can be drawn when an employer fails to produce a record of attendance and wages. P&H HC 617

Non-payment of retrenchment compensation at termination justifies reinstatement with full back wages. P&H HC 617

An order of ICC under POSH Act cannot interfere when there is no infirmity. Karn. HC 613

Gratuity may be forfeited on the termination only to the extent of damage caused by those irregularities. Del. HC 598
EMPLOYEES' PROVIDENT FUNDS & MP ACT
An order passed by the EPF Authority without identification of beneficiaries is not sustainable. Bom. HC 655

No pre-deposit on appeal is necessary on challenging levy of damages for delayed deposit. Karn. HC 688

An establishment once covered under the Act remain so even when the number of employees is reduced. Pat. HC 674, Mad. HC 685

Partners responsible for conducting business may face criminal prosecution for non-filing of mandatory returns. P&H HC 678

Cancellation of exempted trust can't complain when no employee remains. Cal. HC 656

Apprentices not under Apprentices Act are to be covered under the Act. Mad. HC 683

An order by EPF authority without supplying a copy of the report to the employer is untenable. Mad. HC 666

Employees' working at home is also to be covered under the Act. All. HC 704

12% interest payable on delay to pay pension. Mad. HC 698

For the identification of beneficiaries, the EPF Authority has to summon the employees. Bom. HC 655

EPF Authority can summon the records of an employer for the identification of beneficiaries. Bom. HC 655
Minimum Wages Notifications
State
Class
ZONE I (INR)
ZONE II (INR)
ZONE III (INR)
ZONE IV (INR)
With Effect From
Andhra Pradesh
Highly Skilled
10555.40
10355.40
01-Apr-19
Skilled
9720.40
9300.40
01-Apr-19
Semi-Skilled
9100.40
8884.40
01-Apr-19
Unskilled
8698.40
8368.40
01-Apr-19
Telangana
Highly Skilled
10971.40
10771.40
01-Apr-19
Skilled
10136.40
9716.40
01-Apr-19
Semi-Skilled
9516.40
9300.40
01-Apr-19
Unskilled
9114.40
8784.40
01-Apr-19
Gujarat
Skilled
8655.40
8421.40
01-Apr-19
Semi-Skilled
8421.40
8213.40
01-Apr-19
Unskilled
8213.40
8005.40
01-Apr-19
Uttrakhand
Highly Skilled
11948.00
01-Feb-19
Skilled
11528.00
01-Feb-19
Semi-Skilled
11318.00
01-Feb-19
Unskilled
11108.00
01-Feb-19