The Role of Soft Skills in Building Strong Teams and Leaders
shahulmarcom
Soft skills training is a way of teaching an individual how to improve various attributes, such as speech, body language, behaviour, etc. Having soft skills empowers professionals and gives them the confidence to seize opportunities and create sustainable productivity.
What are the seven soft skills?
The seven most important soft skills that are desirable in almost every job are:
Communication
Problem-solving
Creativity
Adaptability
Work ethic
Critical thinking
Teamwork
This guide provides an overview of what are soft skills and the requirement for soft skills training. Plus, the article offers insights into types of soft skills, how to develop the appropriate resources to meet learning requirements and why investing in soft skills training is important.
Soft skills are the human skills which the persons work and communication to the others around a dynamic environment. In an organization, soft skills would be considered as the primary attributes such as the ability to take initiative, to network with clients, to work effectively in teams, to lead a team, etc. Soft skills are non-technical abilities that influence how people communicate effectively and establish connections with others. These abilities relate to presentation or leadership skills and are relevant to all professions. Here are a few of the common modules included in a soft skills training program.
How to Improve Soft Skills?
Decide which skills to develop in priority order. Each person possesses a special combination of strengths and flaws. Prioritizing soft skills development is the first stage because some soft skill categories are better for individuals natively than others. One should analyze the strengths and the areas one wants to improve based on individual assessments. Compare the abilities on this list to those that are most important for the chosen professional path.
What are the Benefits of Soft Skills Training?
Soft skills are crucial for building a resilient, sympathetic, and motivated staff and can be quite attractive to employers. To gain a clearer understanding of the benefits of soft skills, check out these advantages of soft skills:
What is the role of Soft Skill trainer do?
A soft skill trainer provides training to employees and helps them strengthen their interpersonal skills. They offer business teams and individuals the tools required for interpersonal communication at the workplace. These trainers also assess the needs of the learners and employees and develop specific goals for their training based on these assessments. They use this information to create a lesson plan and develop content to achieve the desired learning outcomes.
It is important part of the employee to understand that they need to know about the ideal mix of hard and soft skills to create teams that are productive, collaborative, and dynamic. After all, how a worker uses their complex abilities to collaborate with others depends on their soft skills.
Job duties of a soft skills trainer:
 Some of the common job duties of these trainers include:
Creating and developing appropriate learning materials like presentations, handouts, case studies, practical assignments and self-assessment assignments
Defining appropriate learning methodologies and approaches, content and evaluation strategy
Updating training materials based on the needs of the learning group
Assessing the strengths and weaknesses of employees to create specialized training for them
Documenting training progress and reporting it to the operations team
Motivating and encouraging the team to improve their performance
Providing post-training support to all learners
Summarizing learning outcomes and creating reports to show the learning outcomes to the key business stakeholders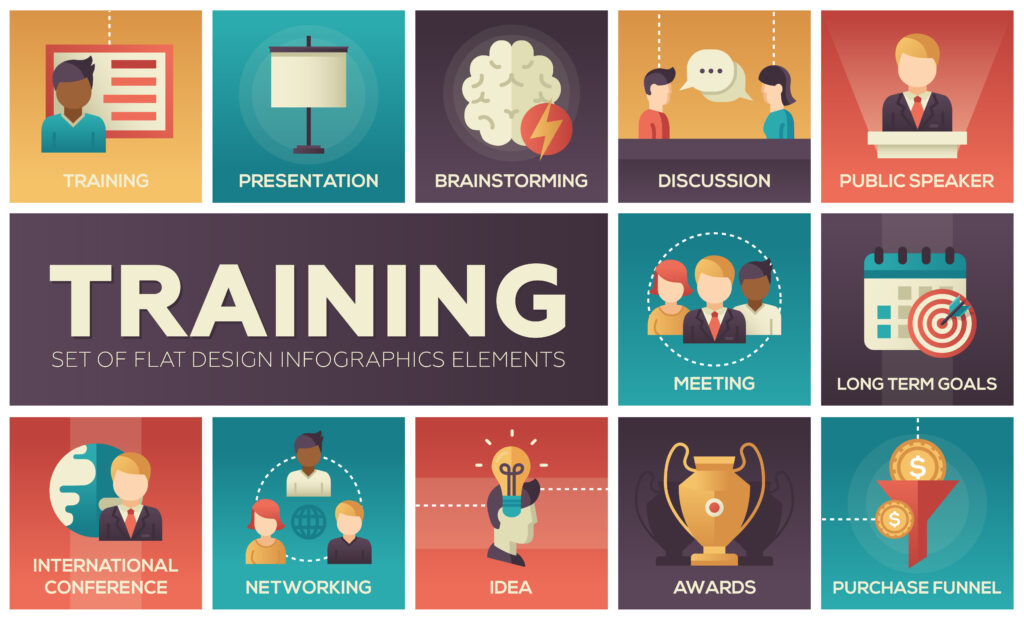 What skills are essential for becoming a soft skills trainer?
Now that you know how to become a soft skills trainer, you need to work on your own skills. Without developing the right skills and abilities, you won't be able to help others. So, the core skills you need to acquire are as follows – 
Communication skills
Organization skills
Critical thinking 
Public speaking 
Analytical skills
Communication Skills: A soft skills trainer has to possess the skills they are supposed to help others to acquire. Communication skill is essential for the workplace and one of the essential elements for  the organization success. A soft skills trainer needs to have the ability to communicate with each individual to conduct effective training. Communication skills will allow you to explain training materials and conduct successful training.
Organizational Skills: Organizational skills are a must for a soft skills trainer. This skill helps in planning the lessons and in the assessment process. Staying organized also gives them the time and ability to pay attention to each learner.
Critical Thinking: For designing and conducting training, a trainer needs to collect information. They also have to understand how to incorporate the information in the process. And this requires the trainer to think from different perspectives and relate to the trainees. That is why a soft skills trainer needs to have critical thinking ability.
Analytical Skills: Analytical skills are important for soft skills trainers. Because these skills allow them to identify patterns from feedback or critical data. According to the results, the trainer can adjust the training modules or change the training techniques.
Public Speaking: As a trainer, you have to speak in front of an audience regularly. Therefore, you need to have excellent public speaking skills. If you are unable to provide a lecture or speech, you will not be able to meet the purpose. So, you have to develop the competence required for public speaking before you become a soft skills trainer. The more you can improve your public speaking skills, the better training you will provide to your learners.
Wrap–up: 
Want to improve communication, teamwork, and leadership in your organization? Soft skills are becoming increasingly important in the modern workplace. TalentPro offers soft skill insights and strategies for organizations looking to provide effective soft skills training to their employee for building a sustainable environment