HR & Payroll Outsourcing Services in Hyderabad
Hyderabad city is a growing metro with a population of nearly 70 lakhs. Hyderabad is also a growing IT destination. Some of the big public sector names which set up shop in Hyderabad through the 1950s and 1960s were BHEL, NMDC, HAL, and DRDO. Through the 1970s, many pharma and electric companies were established. From the 1990s, Hyderabad saw the growth of sectors like IT, Insurance, Finance. Today, Hyderabad is an equally preferred city for business, jobs, or a holiday.
PAYROLL SERVICES IN HYDERABAD
TalentPro is a top payroll service provider in Hyderabad. We provide payroll outsourcing services in Hyderabad to organisations ranging from startups to a large organisation. With offices in all the major locations of India, we can take care of all your payroll needs for all your locations across India. Our flexible payroll consultancy in Hyderabad comes with experience across almost all industry sectors. We became one of the most preferred companies in Hyderabad also owing to additional reasons like the use of modern technology, which also provides high data security. So, while our payroll service is fast and accurate, it is also the safest that keeps all your information safe.
STAFFING SERVICES IN HYDERABAD
We are one of the best consultancies that provide third party payroll services in Hyderabad. With nearly two decades of staffing experience, we provide temporary and contract staffing services. By outsourcing your staffing needs to us, you can be sure that you have access to an extensive database of candidates and human resources. This makes your waiting time almost zero. With over 50,000 people deployed on our rolls, we handle all staffing related formalities like sourcing, onboarding, payrolls, payments, and exit formalities. Along with this, we also take care of all legal aspects like Provident Fund (PF), Employees State Insurance (ESI), Personal Accident Insurance, and Mediclaim. All you need to do is take on the staff and put them on the job and leave the rest to us.
HR CONSULTING SERVICES IN HYDERABAD
We have been helping our clients in advising on various issues involving its workforce. Businesses seek help in establishing company policy, procedures, leadership structure, and much more. Talentpro, a pioneer in end to end HR solutions provider, gives you the best of HR consulting solutions with experienced consultants onboard.
AARAMBHPRO STARTUP SOLUTIONS IN HYDERABAD
If you are a startup or a small business, one of the smartest and wisest decision you can make is to outsource your all your HR, Legal and Financial compliances to us. It makes utmost business sense as you can get all the know-how and assistance from us, save on your time and effort and focus on your business. With changing rules and regulations and a compliance calendar to keep up, we provide a super cost-effective small business payroll & compliance outsourcing option that may bring and keep a permanent smile of happiness and relief on your face.
HRMS SERVICES IN HYDERABAD
HRMS is a comprehensive IT-based tool that can effectively and efficiently manage all your Human Resource (HR) needs. Our HRMS services wing in Hyderabad can handle all activities under Employee Recruitment, Employee Management, and Employee Development. This means that an HRM can bring under its umbrella all the levels of employees like topmost employees, senior employees, mid-level employees, junior employees, non-executive cadre, full-time employees, part-time employees, contract staff etc.
LEGAL COMPLIANCE SERVICES IN HYDERABAD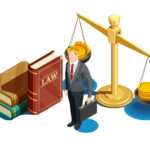 Are you looking for statutory compliance services in Hyderabad? Once again, we have all the experience and answers. Be it legal, financial, or labour law related compliances; we are one of the best options for you in the market. Starting from registering a company to your taxation, we provide comprehensive compliance services. With a lot of government acts to comply with, outsourcing your compliance needs to us will lift a huge load of responsibilities from you. This will help to focus on running and developing your business.
Training is one of the pillars of organisational success. A competent and capable employee force is the only factor that will take your business forward. We provide training services to companies that will directly impact your productivity and growth.
Why Do You Need to Outsource?
Interested in HR Outsourcing
Think TalentPro